Spud Raider
Posts: 760
Joined: Sat Apr 14, 2012 5:21 pm
Location: Dallas, TX USA
I just stumbled across this looking through the Elite Dangerous subreddit. While, I don't have a good place currently I'm seriously thinking about getting one of these in the future. I've fallen in love with simulators lately and would love to have something like a cockpit to use.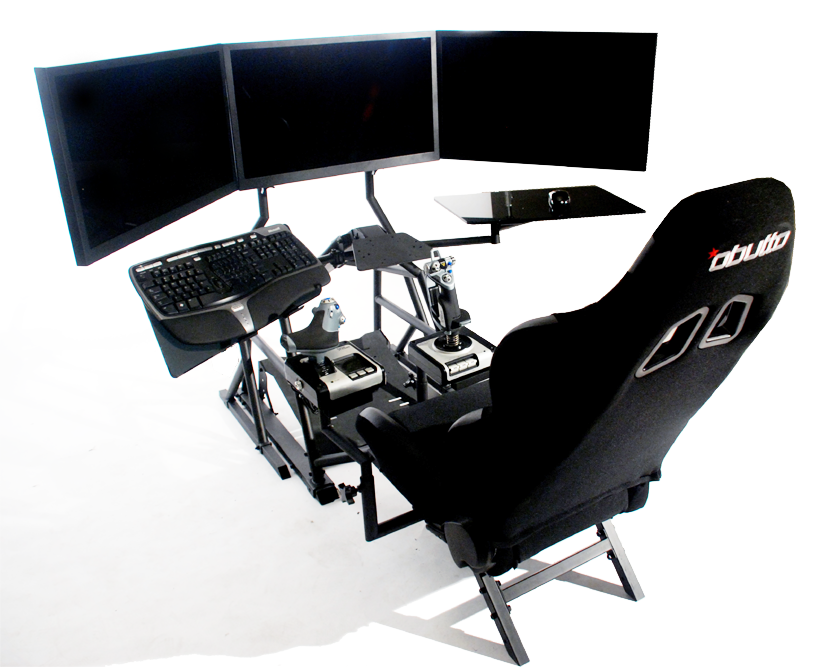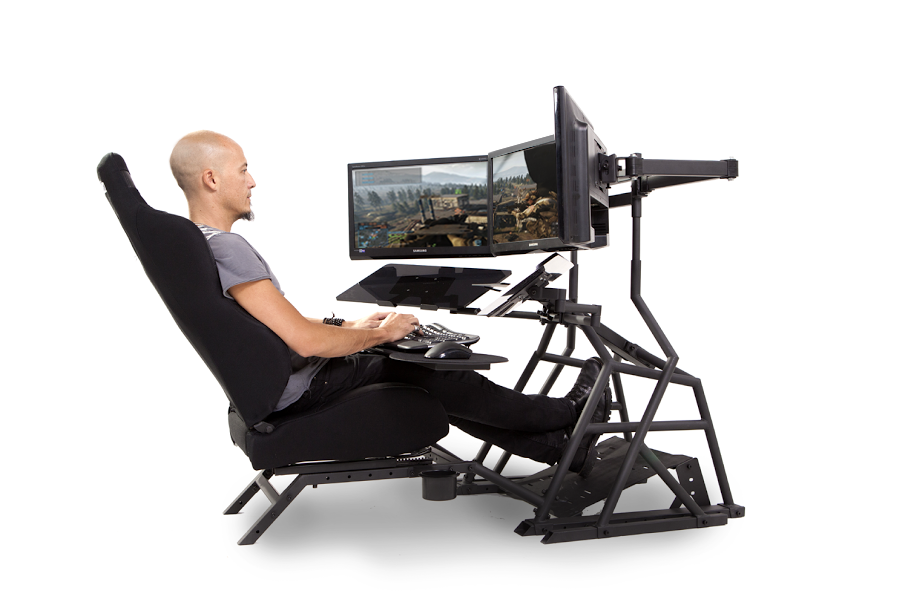 Obutto R3volution Gaming Cockpit
I've seen a lot of options, but this is the cheapest one (cheap being relative as this will still set you back $1000 with accessories) I've seen that has all the adjustability and options for doing both racing and flight configurations. And reviews I've read say it works very well even for normal computer use also. Anyways just thought I would share.
If you make it idiot proof, they will just make a better idiot.
---
Spud Runner
Posts: 930
Joined: Tue Aug 28, 2012 4:39 pm
Location: California
Cool! They also have the more basic oZone model that is only $350, which as long as the chair is good quality is a very decent price for an all-in-one workstation... I think I know what I want for Christmas.
Here's where you actually buy them:
https://www.mainperformancepc.com/categ ... -cockpits/
---
Spud Raider
Posts: 584
Joined: Sat Sep 01, 2012 11:34 am
Location: Erie, PA, USA
I don't even have a HOTAS so I shouldn't even be looking at this thread!

They are very cool. I know a guy who has a semi similar setup and plays an A-10 simulator. The best part is he connects his Ipad as an interactive instrument panel.
After seeing and hearing about the amazing rigs that many people have on these forums; it seems rather silly for me to the specs of my very modest gaming PC. It works and that's good enough for me.
---
Spud Runner
Posts: 930
Joined: Tue Aug 28, 2012 4:39 pm
Location: California
Nonsense, Ronin! I don't have a joystick or wheel, nor do I spend very much time playing any simulator-type games... I'm just looking for something more comfortable than a traditional table + chair. I've been getting a new mid-range office chair every couple of years, but with how much time I spend on a computer, they only last about 6 months before the seat and arm rests are flat and I'm just kind of tolerating it until it totally falls apart, lol. I'm getting old, I have to start taking ergonomics more seriously.
---
Who is online
Users browsing this forum: No registered users and 3 guests